Zane Kuchera produces music. He is a contemporary music composer and lyricist, globally collaborating with other songwriters to create, arrange, record, and publicly release music recordings and sheet music. His music is available in music libraries throughout the world and licensed by music supervisors for film & TV. Zane also composes music and lyrics for theatre, advertisements, documentaries, and independent films (IMDb).
As a music producer and audio engineer, Zane assists musicians with arranging, mixing, and mastering their album releases in his recording studio. Zane also teaches music theory, songwriting, piano, and vocal techniques.
As an ASCAP music publisher (Zane Kuchera Music) and ASCAP composer, his music is published on all of the major music streaming services, including Apple Music, Amazon Music, YouTube Music, Spotify, Pandora, iHeartRadio, and AMI Entertainment. Zane is also the BMI publisher (Zane Kuchera Worldwide Music Publishing).
---
Home 2023 Album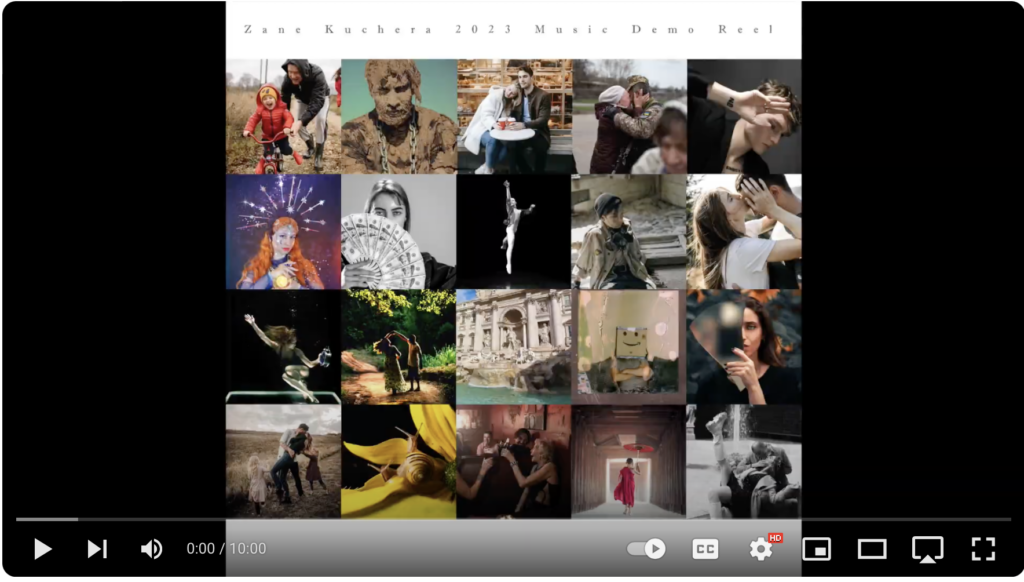 ---
Empathy 2022 Album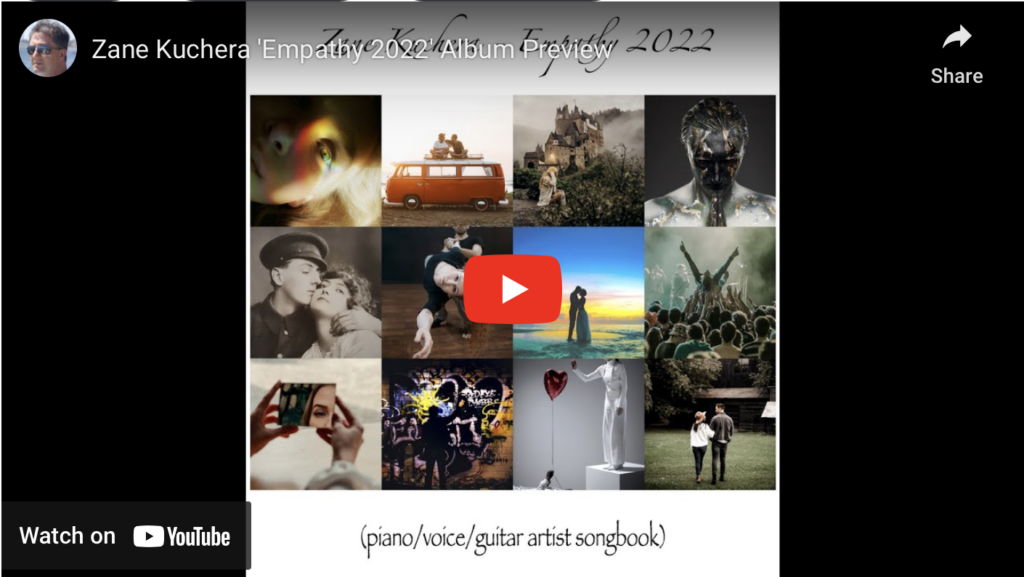 ---
In Voice 2021 Album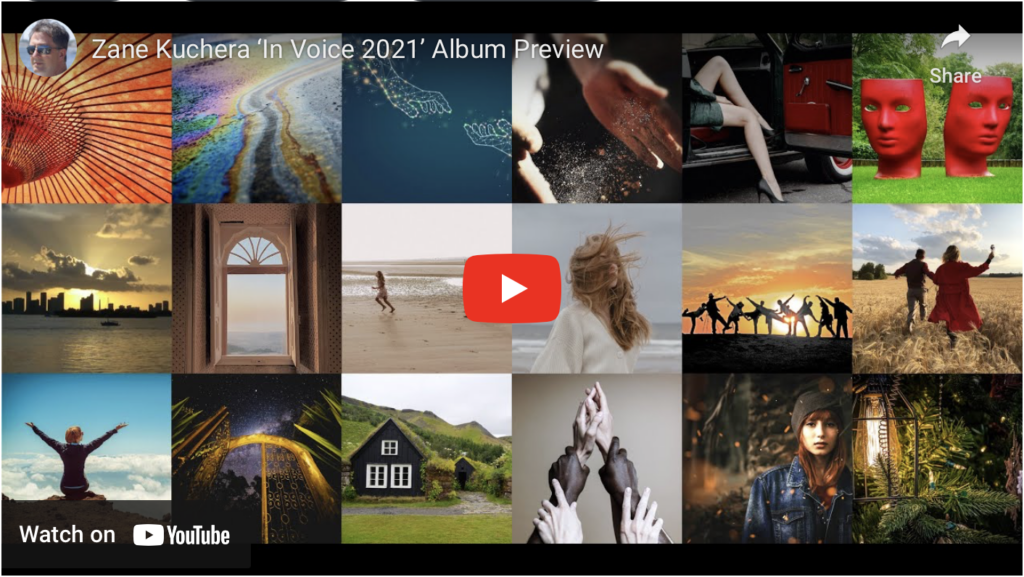 ---
News
---
3/22/23 Check out my published music books on paperback and Kindle e-book formats! * Amazon Author page…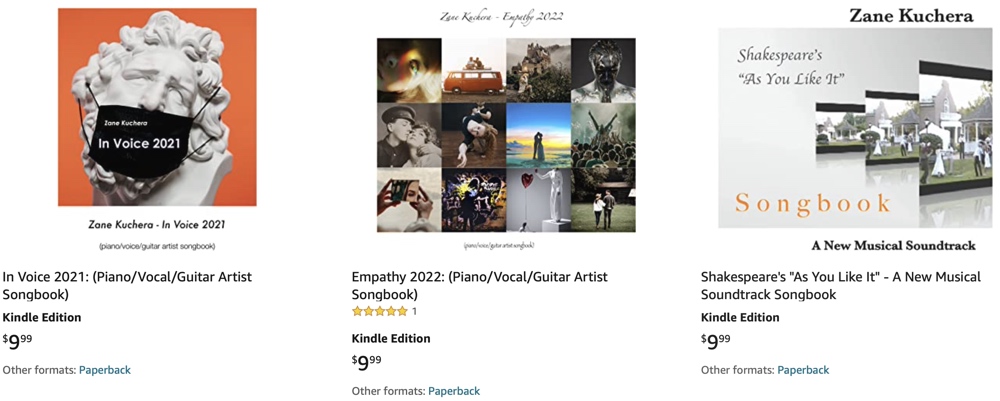 ---
3/22/23 Performing my musical scores in the best key for your vocalist just got a whole lot easier! Use my Interactive Score and download each song in your favored key…

---
In Voice 2021: (Piano/Vocal/Guitar Artist Songbook) $26.80 (146 pages) https://www.barnesandnoble.com/w/in-voice-2021-zane-kuchera/1142151109
Empathy 2022: (Piano/Vocal/Guitar Artist Songbook) $17.90 (98 pages) https://www.barnesandnoble.com/w/empathy-2022-zane-kuchera/1142151123?ean=9798849498331
---
---
---
---
---
---
Music Reviews
"Zane's unique music and production creativity is shown off here in this song's gorgeous instrumental intro, middle and outro riffs, and in its pretty melodic verses that are enhanced by Zane's sweet vocal tones in his interpretation of Bogi Taylor's Breezy lyrics" – Zola (Music Producer)

"My favorite part of the whole song is how you switched the rhythm from ternary to binary beat to embody the lyrics' summons to 'get up out of your chair…" It is so cool. I literally felt edgy where I was sitting before I even could hear the exact lyrics or knew what you were doing rhythmically. Then I went back to figure out how you did that. In the whole song you manage to melodically and harmonically subtly convey the longing and the imperative to take a risk. " – Martha Rogers (Music Education Professional)

"Absolutely beautiful. The lyrics and the melody melded so perfectly and what a beautiful message reminded me of a Disney song in the best sense. A Positive inspirational song loved it!!!" – Elaine Mata Jones (Composer/Performing Artist)

"Kuchera drives the song ever onward with unresolved chords which show that letting the breeze in is good for a stagnant, stubborn soul. " – Bonnie MacLeod (Pianist/Composer/Cabaret Artist)
---
You can download or stream my entire catalogue from the following websites: Spotify, Amazon Artist Page, Apple iTunes
---
Listen to Zane's original songs in their entirety as playlists on SoundCloud (https://soundcloud.com/zanekuchera/sets)
---