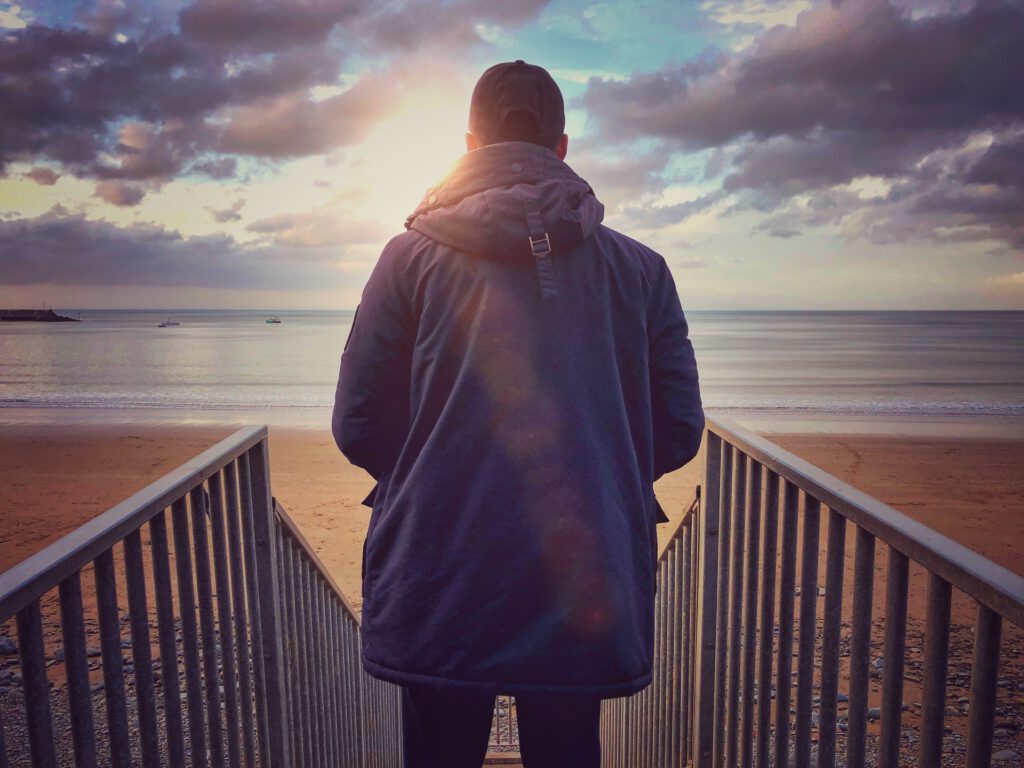 Zane Kuchera
Zane Kuchera is an audio engineer, contemporary songwriter, composer and orchestrator. He earned a Master Certificate from Berklee College of Music in Orchestration for Film and TV and a Lyric Writing Specialist Certificate. Zane arranges for large orchestral ensembles and smaller contemporary pop/jazz/R&B bands.
Zane has written music available in many music libraries throughout the world for TV & film music supervisors to license for synchronization. He has also composed several theatrical musicals, and contributed to several placements for TV advertisements, documentaries, and independent films IMDb.
As a music producer and recording engineer, Zane assists musicians with arranging, mixing, and mastering their album releases in his recording studio. Zane teaches music theory, songwriting, piano, and voice techniques.
As the ASCAP music publisher Zane Kuchera Music and as an ASCAP composer, his music is published on all of the top music streaming services, including Apple Music, Amazon Music, YouTube Music, Spotify, Pandora, iHeartRadio, and AMI Entertainment. Zane is also the BMI publisher Zane Kuchera Worldwide Music Publishing.
---
Music Studio Albums (https://ZaneKuchera.com/recordings)
Video Music (https://ZaneKuchera.com/videos)
Accomplishments
Albums
2023 Producer, composer, and performing artist for the vocal album "Home 2023". 20 original contemporary Pop/Jazz/Cabaret songs that weave tales of life's emotional journeys, accompanied by lush full orchestral and rhythmic pop band ensemble arrangements, and lyrics penned by 10 storytelling lyricists. There is a 178 page Piano/Vocal/Guitar Artist Songbook for sale on Amazon.com in paperback and Kindle e-book formats. A physical CD is available for direct shipment on Kunaki.com.
2022 Producer, composer, and performing artist for the vocal album "Empathy 2022". 12 Pop/Adult Contemporary/Jazz/Easy Listening original songs with lyricists spanning the globe. There is a 97 page Piano/Vocal/Guitar Artist Songbook available on Amazon.com in paperback and Kindle digital formats. A physical CD is available for direct shipment on Kunaki.com.
2021 Music Producer for Bonnie MacLeod's 2nd solo piano classical/jazz album of original compositions "My Reverie"
2021 Producer, composer, and performing artist for the vocal album "In Voice 2021". 20 Pop/Adult Contemporary/Jazz/Easy Listening original songs with lyricists spanning the globe, including Spain, Hungary, Ireland, US, and the UK. There is a 146 page Piano/Vocal/Guitar Artist Songbook available on Amazon.com in paperback and Kindle digital formats. A physical CD is available for direct shipment on Kunaki.com.
2021 Coproducer & distributor for Bonnie MacLeod's debut instrumental classical/jazz solo piano original compositions album "Bravada"
2021 Producer, composer, and performing artist for the pop music instrumental album "Involved 2020"
2020 Producer for the pop adult contemporary music album "Look the Dragon in the Eye", by Martha Rogers
2019 Producer, composer, and performing artist for the pop singer-songwriter music album "Holding up the Sky" lyrics by Katie Sage
2018 Producer, composer, and performing artist for the instrumental musical theatre album "Stage Work 2"
2016 Producer, composer, and performing artist for the film music album "Film Work"
2010 Producer, composer, and performing artist for the instrumental musical theatre music single "Scary Night Train"
2010 Producer, composer, and performing artist for the instrumental musical theatre album "Stage Work – Unproduced Instrumentals For Musical Theatre"
2010 Producer, composer, and performing artist for the instrumental film music single "Horror House"
2010 Producer for the pop music single "Lonely Boy", by Jamie Murphy
2010 Producer for the pop music single "Just Loving Me", by Jamie Murphy
2009 Producer, and composer for the guided meditation album "In The Light – Angelic Invocations", a meditation by Pam Trosino
2009 Producer for the children's music album "Singing To Learn" – an educational music CD by the Lexington School System
2008 Producer for the various artists pop folk cabaret music genres album "Singer/Songwriter Showcase Volume I" featuring Zola, Elena J, Amy Syd, Jon Gilbert Leavitt, Rachel Katz, Zane Kuchera, Jenee Halstead, Martha Rogers, and Wayne Fritsche
2006 Producer for the pop music album "Girl In The Picture Frame", by Rachel Katz
2006 Producer for the pop folk music album "An Armful of Flowers", by Amy Syd
2006 Producer, composer, and performing artist for the staged musical theatre album  "Shakespeare's As You Like It – A New Musical Soundtrack". There is a 40 page Piano/Vocal/Guitar Artist Songbook for sale on Amazon.com in paperback and Kindle e-book formats. A physical CD is available for direct shipment on Kunaki.com.
2003 Producer for children's music "Zola's Jollypop Stagecoach" album by Zola Shuman
2002 Producer, composer, and performing artist for the singer-songwriter music genre album "Patterns"
Plays/Musicals
2021 Lyricist for the new musical entitled "THE PERSISTENCE OF MEMORY" by playwright and composer John Surovy of NOMTI
2018 Composer and pop band arranger for a new musical spanning the 1940's-1970's genre.
2013 Composer and orchestrator for the new musical "THE FLAMINGO RED TEA ROOM", by playwright Martha Patterson
2013 Composer, orchestrator, and co-lyricist for the new musical "LILY", by playwright Martha Patterson
2012 Composer and orchestrator for the new musical "FAMILY WEEK", by playwright Richard Wayne
2009 Composer and orchestrator for the musical "PARSIFAL", by David Morrow
2006 Music director, composer, and orchestrator for the musical Shakespeare In The Park, "AS YOU LIKE IT"
2005 Music transcriber for the musical "SURVIVING THE NIAN", by Melissa Li, The Theater Offensive, Boston, MA
2005 Composer and orchestrator for the musical "SHELTER", by Doug Allen
Film Music / Advertisements
2021 IMDb Film music composer for suspense thriller short "Games We Play" directed and scripted by Dean Munroe
2021 Music video producer and composer distributed to YouTube
2012 Producer, Composer, and Orchestrator of the film score for the animation film "I'm Not Alone", by Tiffany Cooper
2011 Producer, composer, and orchestrator of the film score for a Clinique Advertisement by Victoria Rivera
2009 Scored music for the independent film "Catching On", by Chuck Pistorino
2008 Scored music for the independent film "Safety Deposit Dreams", by Zachary Wilson
Performances
2007 Featured Performer at The Amazing Things Art Center, Framingham, MA
2006 Keyboardist and vocalist at BACA Open House, Club Cafe, Boston, MA
2003 Keyboardist and vocalist at TCAN, The Center For Arts In Natick, Natick, MA
1999 Keyboardist and vocalist at The Mews, Provincetown, MA
Continuing Education
2014 Berklee College of Music, Master Certificate in Orchestration for Film and TV
2014 Berklee College of Music, Music Composition for Film and TV
2014 Berklee College of Music, Songwriting for Film and TV
2011 Berklee College of Music, Advanced Orchestration 2
2010 Berklee College of Music, Counterpoint
2009 Berklee College of Music, Orchestration 1
2007 Berklee College of Music, Music Production and Engineering – Critical Listening
2007 Berklee College of Music, Blues and Rock Keyboard Techniques
2006 Berklee College of Music, Film Scoring
2006 Berklee College of Music, Lyric Writing Specialist Certificate
2006 Berklee College of Music, Lyric Writing: Writing Lyrics to Music
2005 Berklee College of Music, Lyric Writing: Writing From the Title
2005 Berklee College of Music, Lyric Writing: Tools and Strategies
2004 Berklee College of Music, Contemporary Writing and Production Major, Voice Department
Influences
Stephen Schwartz, Stephen Sondheim, Burt Bacharach, Carole King, John Bucchino, Jimmy Webb, Barbra Streisand, Alan and Marilyn Bergman, Bach, Mozart, Sting, Diana Ross, Jennifer Holiday, Cher, Deborah Cox, Madonna, Janet Jackson, Michael Jackson, David Bowie, Sade, Luther Vandross, Josh Groban, Whitney Houston, Annie Lennox, Taylor Dayne, Dionne Warwick, B.J. Thomas, Mariah Carey, Brenda Russell, George Michael, Bonnie Raitt, Stephanie Mills, Kenny Loggins, Peter Gabriel, David Benoit, Curtis Stigers, Bruce Hornsby, Michael Feinstein, Anita Baker, Regina Belle, Joshua Kadison, Sarah McLachian, James Taylor